OUTDOOR VIBES: AFFORDABLE PATIO PICK-ME-UPS
We're all emerging into a new normal and while we do, summer is sure to bring some more time outdoors. Here are a few of our favorite, affordable (you didn't think we'd leave that part out, did you?) patio pick-me-ups:
Color Me Beautiful
If you've read Betsy's book you know she recommends a three-color approach to all her rooms. An inexpensive way to add color is through the use of outdoor pillows and throws. Yellow with splashes of green and pops of creamy white make this outdoor space irresistible!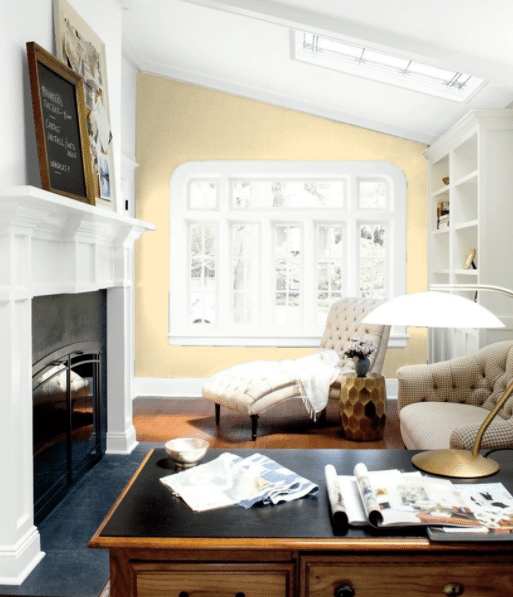 Pattern Play
Another must in any room is pattern, and the same goes for the patio. Use a brightly patterned seat cushion like these from Wayfair. Maybe even mix and match! They come in 10 different options and they're super affordable at $51.99.
We Like Shiny Things
We're suckers for it. Every room (and patio) needs a little shine. World Market offers several brilliantly painted garden stools for around $50 each.
Life
The outdoors and plants go together like peas and carrots. Adding some plumage to your patio doesn't cost a lot, either. And, if you don't have a green thumb, consider some faux foliage. It'll definitely do the trick!
Essential Black
Another element Betsy always recommends is one black item in every room. Touches of black can really elevate an outdoor space. Why not try these Caleb Lanterns from Pottery Barn? Starting at $34.50 they add a lot of drama for a little dough.
Image via Pottery Barn
Interior Design for Every Budget. We Make Design Accessible, Not Intimidating.
© Affordable Interior Design by Uploft