PAINT JOB: VIRTUAL PAINT CONSULT PLUS THE COLORS WE LOVE RIGHT NOW
Picking the perfect paint color can be daunting. Our colorists are here to help.
We offer virtual paint consults (or in person consults, when it is safe!)
Here's what you get:
Consultation with one of our experts where together you'll pick out 2 to 3 paint colors from the Benjamin Moore paint family for every room/area in your home.

24 hours after your consultation she'll email you a Paint Dossier including:

●  2-3 Benjamin Moore paint color name/code selections for each room.
● Trim and ceiling paint color name/code selections.
● All details you need for ordering, i.e. type/finish of paint for each room.
Then, all you'll need to do is buy sample pots, make your final selections, and hand the comprehensive list to your contractor!
If you're in need of some colorful inspiration, here's what we're loving right now:
FIRST LIGHT 2102-70
CRYSTALLINE AF-485
BUXTON BLUE HC-149
OXFORD GRAY 2128-40
GOLDEN STRAW 2152-50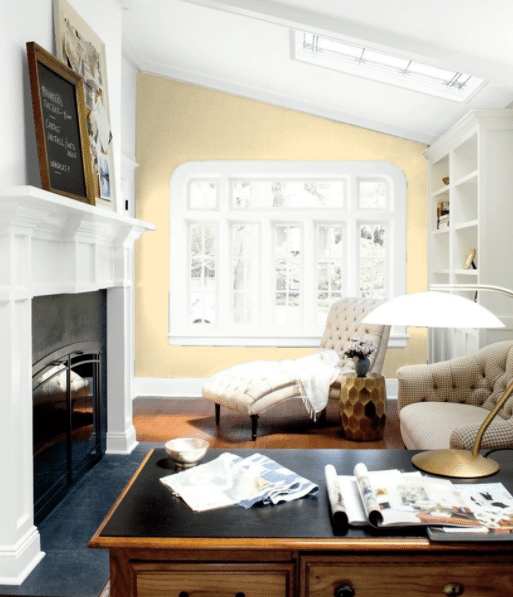 Image via Benjamin Moore
Interior Design for Every Budget. We Make Design Accessible, Not Intimidating.
© Affordable Interior Design by Uploft